If the damage happens to go a bit beyond the surface, we can still swoop in and save the day. With the help of our
auto parts
department and our vehicle
service staff
, we can get you up and running. More often than not, it will all be in a day's work. Please fill out the
appointment form
or give us a call so that we can get your vehicle fixed in no time.
We also provide:
Window Tinting
Paintless Dent Removal
Auto Body Rust Repair,
Wheel Restoration and Wheel Repair
Detailing Services.
Whether it was a rock, a pothole, a less-than-careful motorist, or a parallel parking job gone wrong, we'll restore your Chevrolet car, truck, or SUV's appearance to new again. In fact, when our team is finished, other drivers just might think you're behind the wheel of a new vehicle! Our skilled auto body team is ready to make your car shine!
Contact Wayne Borchadt, Body Shop Manager or Lenore Harp, Body Shop Assistant, to make an appointment.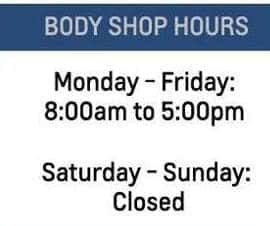 Dyer Chevrolet Vero Beach Body Shop Technicians
Today's Chevrolet vehicles call for a multitude of safety systems, including anti-lock brake protection and numerous airbags. Our Chevrolet technicians are familiar with the needs of your vehicle. Our team has received factory training, which ensures their knowledge of each system and its installation processes. For instance, if a collision causes the airbags to deploy, then we must run tests on the sensors and replace the airbags. We might even test the deployment computer, ensuring that all of your vehicle's sensors are correctly calibrated. The airbag system within your Chevrolet vehicle is just one of the many systems in place to keep you protected. When you're looking for true peace of mind, come to our collision center near Melbourne, FL. We offer competitive pricing and a wealth of knowledge surrounding the Chevrolet brand. Whether you're driving a new Chevrolet Camaro or a pre-owned Silverado, you'll find that our service is always excellent!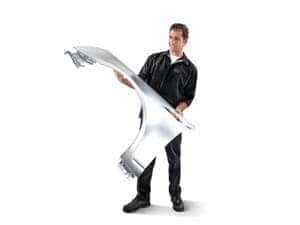 Why Bring My Vehicle To Dyer Chevrolet Vero Beach Body Shop?
>What makes our auto body shop stand out? Firstly, we are obsessed with the Chevy brand, which means that our knowledge of various systems is immense. We also understand how stressful the aftermath of an accident is. Between insurance agent calls and filing police reports, you will have enough on your plate. We assist drivers by working with insurance companies, ensuring that you're getting quality auto care in record time. We will never wager your safety with aftermarket parts and accessories. In fact, we only use genuine Chevrolet parts for our repairs. Our use of genuine parts will ensure that your vehicle can perform at its optimal levels. Each repair that comes through our body shop, big or small, is long-lasting!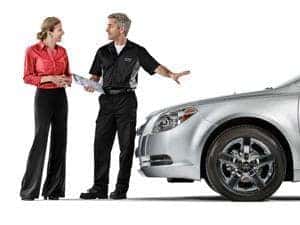 Why Are Collision Repair Estimates Different?
No two collisions are the same; the same goes for repairs. Collision repair estimates are also largely based on the cost of automotive parts. While aftermarket parts might fit your vehicle, they don't guarantee longevity or warranty coverage. We understand that the price for aftermarket parts might be enticing, but they can lower the value of your vehicle. The quality of the components used in a repair job will make or break your performance down the line. Since we only use genuine parts, we might appear to be less affordable than a preferred provider with aftermarket parts. However, if those aftermarket parts end up not being compatible with your vehicle, you will end up paying for the same service twice. Shopping for aftermarket parts on the premise of lower estimates isn't always beneficial. Why void your Chevrolet warranty, when you can come to our premium collision center instead?