Donate & Save At Dyer Chevy Vero Beach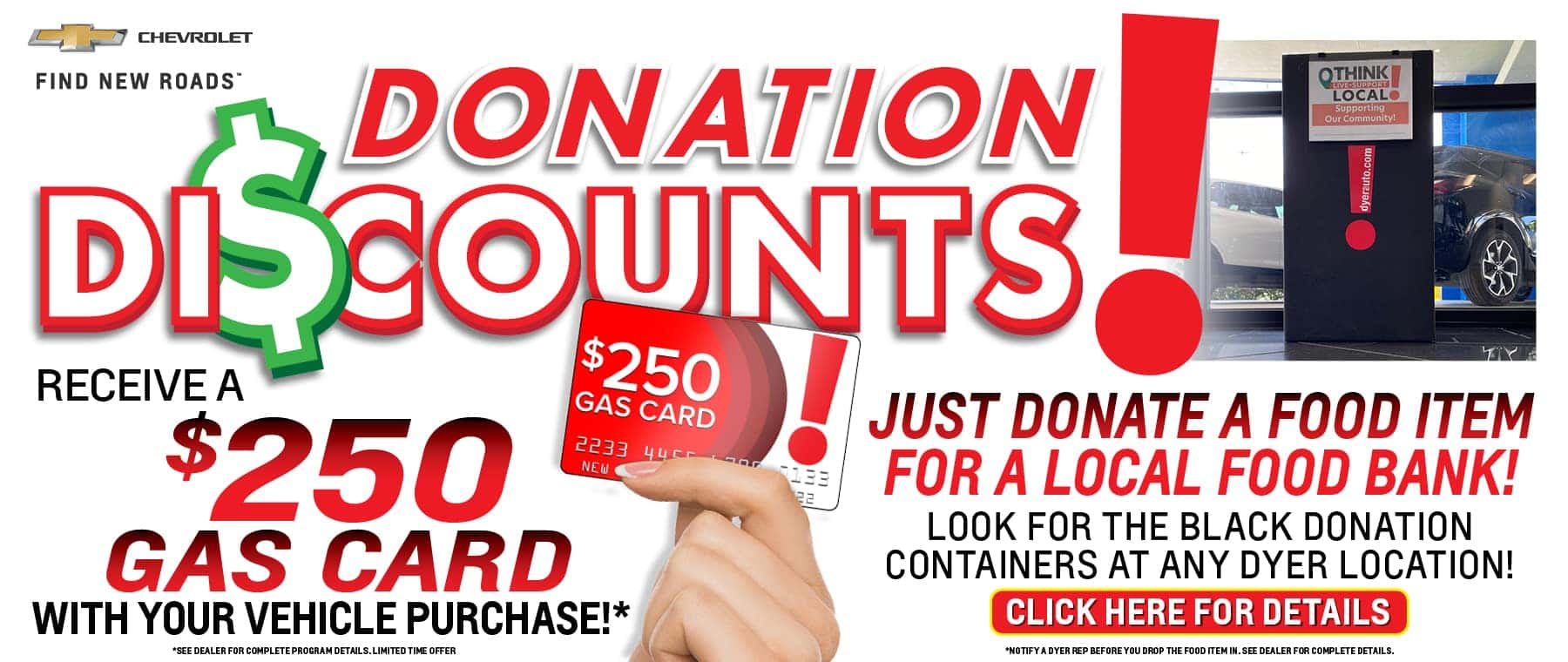 We strive to support our local community any way we can at Dyer Chevrolet Vero Beach. It's why we work with several different charity programs to help our neighbors in Vero Beach, FL, both human and animal.
Food, school supplies, pet adoptions, and kid's Christmas gifts are a few of the programs we participate in at our Chevy dealer in Vero Beach to give back to the community. Keep reading to learn more, then visit our dealership to see how you can begin donating today.
How Can You Help?
You can support our mission by donating to a charity at our dealership. We help different organizations throughout the year. Ask us during your visit where your donation will be going and how it will uplift your neighbors in need.
Our charity programs help more than the people or animals you're donating to, as you can save money by giving it away to a good cause. By choosing to contribute to a charity, you'll receive a coupon for $10 off any service or $100 off your next vehicle purchase. Help those around you by donating at our store, then collect your reward by shopping with us at Dyer Chevrolet Vero Beach.
Who Do We Work With?
We work with several local charities within our county. They change based on the current month. At the time of this writing, our current charity lineup includes:
January – May: food drive
June – August: backpacks for school supply drives
September – October: pet food drive
November – December: kid's toys for Christmas
When you're donating to us, you're helping local Vero Beach charities, including:
Operation Hope
Pathway Food Pantry
The Source
LaPorte Farms
Halo
Do your part to give back to the community when you decide to participate in our charity programs at Dyer Chevrolet Vero Beach. Collect your coupon today and schedule service or purchase your next vehicle by supporting a local charity. We care about our neighbors, and our mission is to uplift those near us in any way we can. Visit us in Vero Beach, FL, to learn more about our efforts at Dyer Chevrolet Vero Beach and how you can get involved.