MAINTAINING YOUR TIRES
---
STANDARD WEAR & TEAR
---
Anything that's constantly dragging across gravel is sure to have its share of wear and tear. However, tire wear also depends on your driving style and the frequency of maintenance intervals. Of course, there will always be exceptions, such as driving through construction zones or having to navigate unpaved roads. Our tire services prepare your vehicle to expect the unexpected. Some of the tire services you can expect to find at our tire shop are:

Rotations
Alignments
Patches and inflations
Replacements
TIRE COUPONS & SPECIALS AVAILABLE
---
We're aware of the stigma surrounding tire costs. We use tires specials to try and combat the expenses that sometimes come with standard tire care and replacements.

Look at our specials now and see how you can save a ton on select tire repairs and services in South Florida. Should any questions arise, the professionals at our Vero Beach service center will gladly assist you. You can contact us online or in person!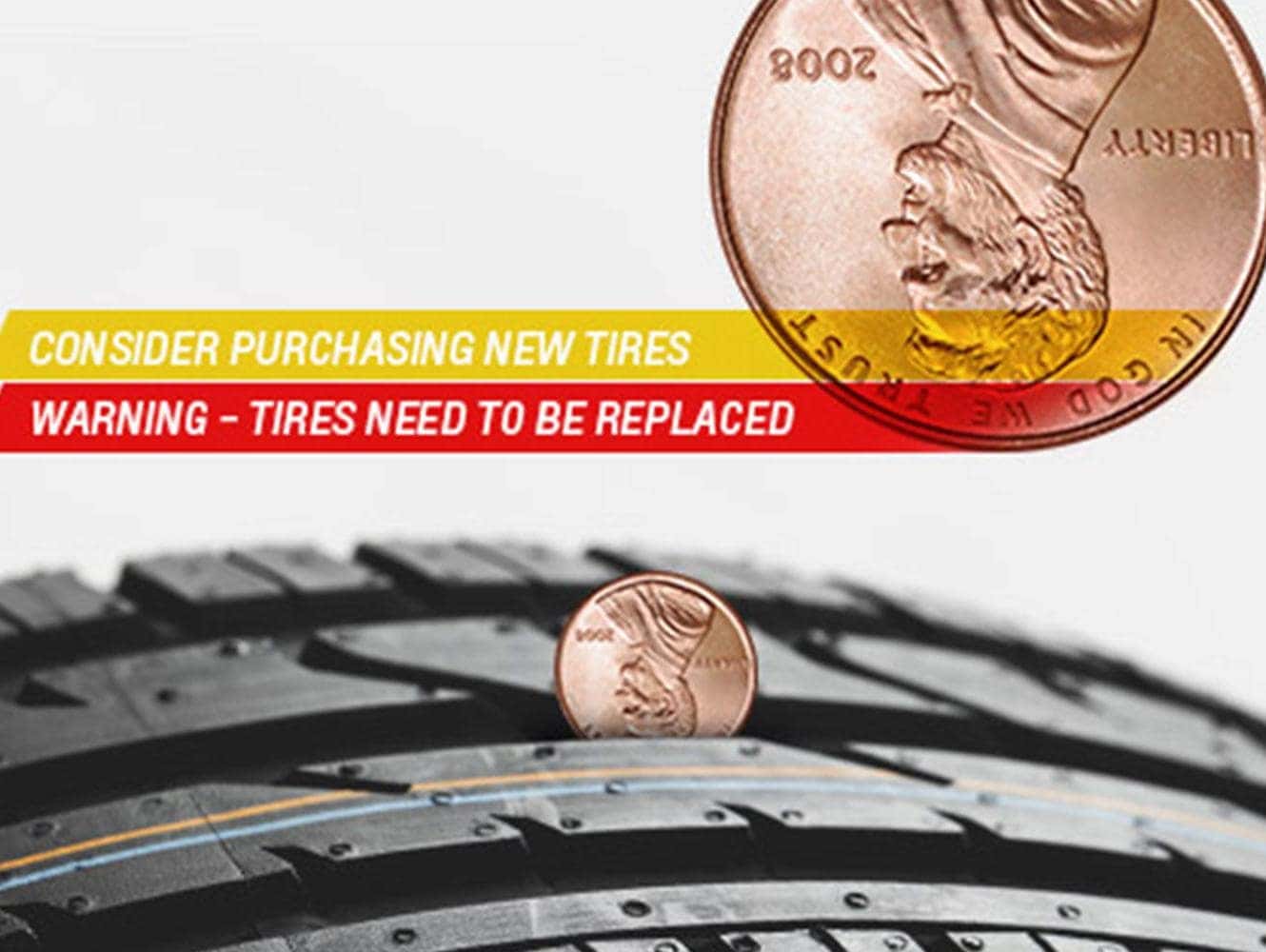 DIFFERENT TYPES OF TIRES
---
Like people, tires come in all shapes and sizes. Winter tires perform in the coldest of temperatures. They also do well on slippery surfaces. Winter tires offer a stronger rubber composition than their summer siblings, along with unique tread designs. The design of winter tires helps them combat harsh winter temperatures.
Summer (or performance) tires are known to improve the overall handling of the vehicle, especially in warmer conditions. These tire designs enhance traction, which is essential for speed. These vehicles have a rubber compound that allows them to grip dry roads, which improves overall performance.
BOOKING A TIRE REPAIR OR REPLACEMENT
---
If you're ready to get your hands on an enhanced set of tires, schedule an appointment online with our service center. We'll size your tires and send you off with an entirely new set.
With our website, you can schedule service on a date that works for you. When the day comes to access auto care, the ASE certified professionals at our tire center will handle the job quickly and accurately. All you have to do is show up!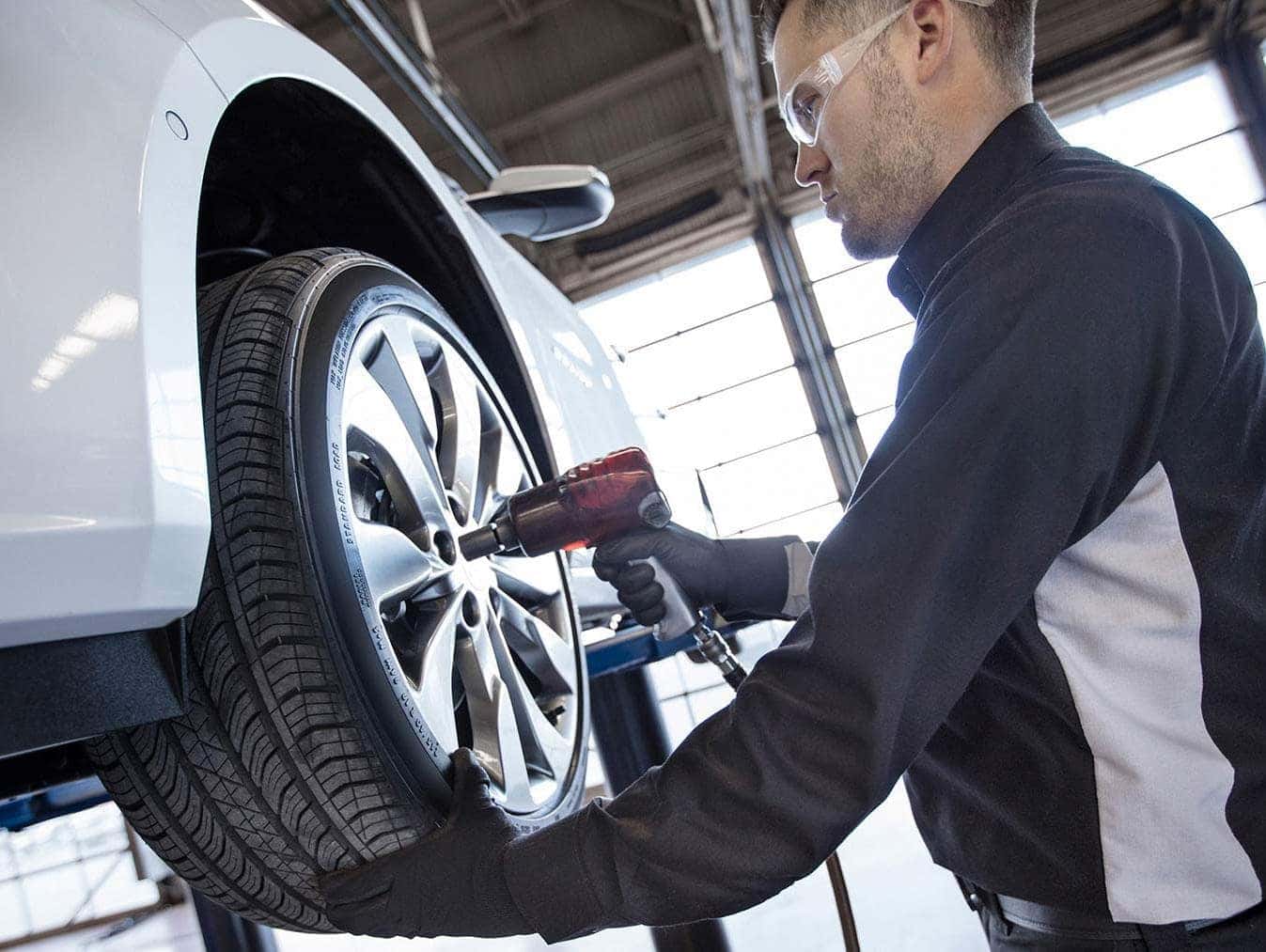 TIRE PRESSURE MONITORING SYSTEM
---
The Tire Pressure Monitoring System is designed to warn the driver when low-tire-pressure conditions exist. A sensor measures tire pressure and temperature, then transmits data to the tire-pressure monitor. If the pressure in one or more of your tires is 25 percent or more below the vehicle manufacturer's recommended cold inflation pressure for tires, a warning indication will alert the driver.
Your Original Equipment TPMS sensor battery can last up to 10 years with normal use. When the TPMS battery fails, the sensor will need to be replaced.
If the Tire Pressure Monitor light appears as a blinking yellow lamp for more than one minute and stays solid, then diagnostic service is needed. If your TPMS is not functioning properly, it cannot detect or signal a low-tire condition.
If the Tire Pressure Monitor light comes on and stays solid with a check tire pressure, low tire pressure, or add air to tire message, then check and adjust all tire air pressures to the recommended levels. Next, drive the vehicle to turn the light off.

USE OUR TIRE FINDER TOOLSCHEDULE SERVICE
FREQUENTLY ASKED QUESTIONS
---
Should I purchase winter tires?

If the surrounding temperatures get below freezing, yes. However, that's not always the case for Florida. If you plan on taking road trips to Upstate New York with the family, then we should discuss the option of winter tires. Otherwise, performance tires might be a better fit.
Does Nitrogen in tires matter?

Recent service studies have amplified this debate. At present, many tire centers are offering nitrogen (N2) as an alternative gas for inflation. If you're driving a light duty pickup truck, then nitrogen is a pretty great idea. The pressure of the gas provides added durability for the life of the tire without damaging the inner liner. Is this the case for smaller tires on sedans? We're not entirely sure yet. It would be wise to consult our tire center team before making the leap to nitrogen