Sell Your Car Online In Vero Beach, FL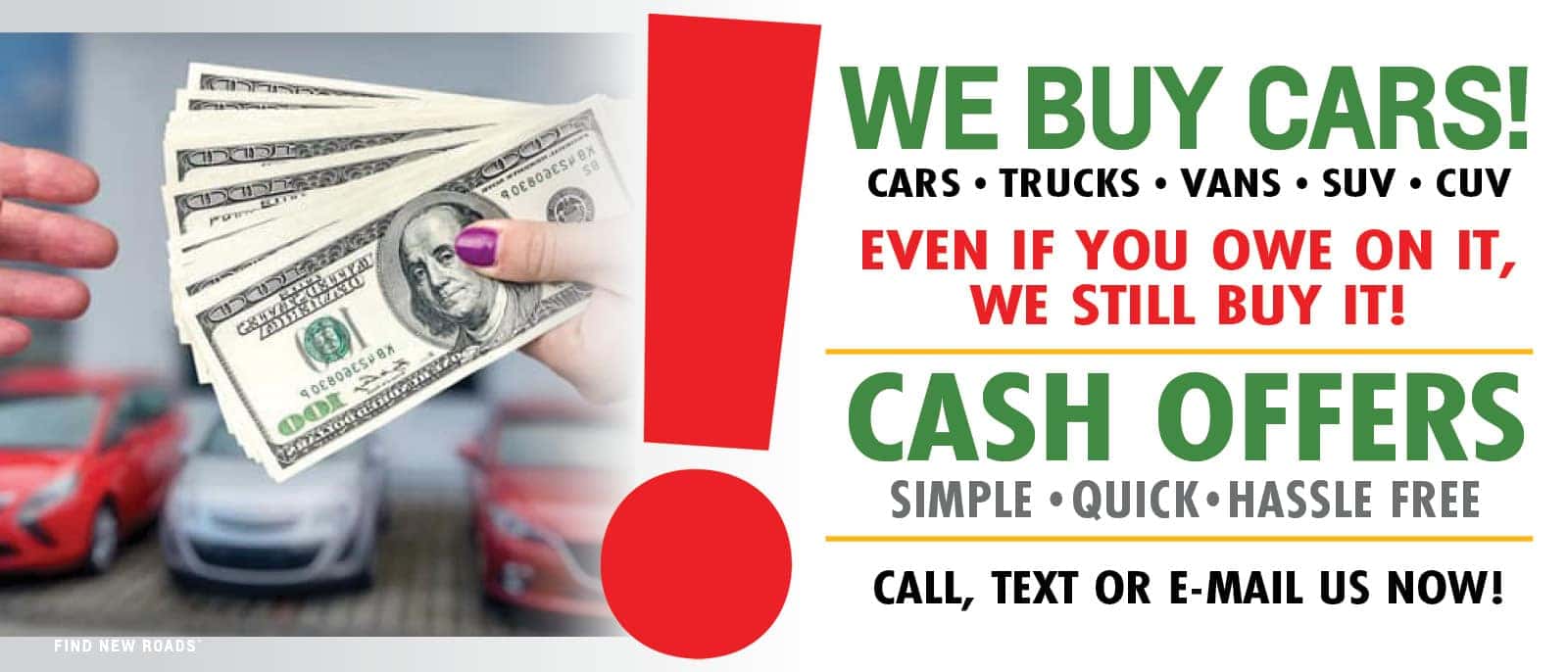 Beat the hassle and sell your car online with our expert purchasing team. The folks at Dyer Chevy know what it takes to make our customers happy. In some cases, it involves a role-reversal where we buy cars from them. Getting top dollar for your car, truck, or SUV has never been easier. This page will tell you more about our process, so you know what to expect.
How To Sell Your Car
When you're looking to sell your car online, the Dyer Chevy team makes things easy. We'll ask you for some information about your vehicle, including its VIN and an assessment of its current condition, so we can value your trade. It pays to be as accurate as you can since we will inspect it thoroughly upon arrival and will notice a missing side-view mirror, scratches on the door, or about-to-fail spark plugs.
If there is a problem with your vehicle, we are likely to still accept it, but these details can affect our offer. However, we provide sellers with competitive rates and can save you both time and money that would otherwise be spent repairing and detailing it, advertising it online, and waiting for interested buyers to bite.
Sell Your Truck Just as Easily
We also offer an impressive selection of used trucks for sale. Drive by our location in Vero Beach, FL, and you'll see them standing proudly in line, waiting for yours to join their ranks. While we accept both newer and older vehicles, making sure your towing equipment is working properly and that the brakes, tires, and suspension are in good condition can help increase your offer since it helps us maintain the standards of quality that we provide our clients.
Sell Your SUV & You May Be Surprised
This is a smoking hot vehicle segment, and if you're in it for the win, then your old SUV's trade-in value might just surprise you. Don't just go to any retailer that comes up when you search "how to trade in car near me." Come to Dyer Chevy, where our customers come first. We want to be the best place to sell your car and also the place people go to when they want a trustworthy vehicle by offering a superb used inventory.
Where Can I Sell My Car? & Other FAQs
Are you asking yourself, "What's the best way to trade my car?" Visit our location. We'll take all of the hassle of the process off your hands. We can give you cash for your vehicle or use the equity to lower the cost of a different vehicle purchase. Drive onto our lot in your well-loved sedan and drive off it in an SUV with room for everyone in the family. Come to our showroom or talk to us online with any questions you have. You can also learn more from the following common inquiries.
Can I sell my car online?
You can. When you work with the team at Dyer Chevy, you'll work with our eComm specialists that do this all day, every day. We'll make sure all the information you enter is accurate. Then we'll check market values for like-vehicles. From there, we'll get you a price that'll make you say, "I want to trade my car today!"
What do you need to sell your car?
If you sell your car online to us, you'll need to locate your registration, title, and payoff amount (and lienholder information). If you are missing title/registration documents, we can process it that way, but you might incur a few additional fees. Be sure to locate both sets of keys and your owner's manual. These items add value to your vehicle.
Who will give me the best price for my car?
Dyer Chevy is always committed to customer satisfaction. We'll make sure that you get a competitive price for your vehicle's condition. Market prices change all the time, but given the details, we'll research what is a fair offer. You can always sell your car online to us with confidence.