Sell Your Car in Vero Beach, FL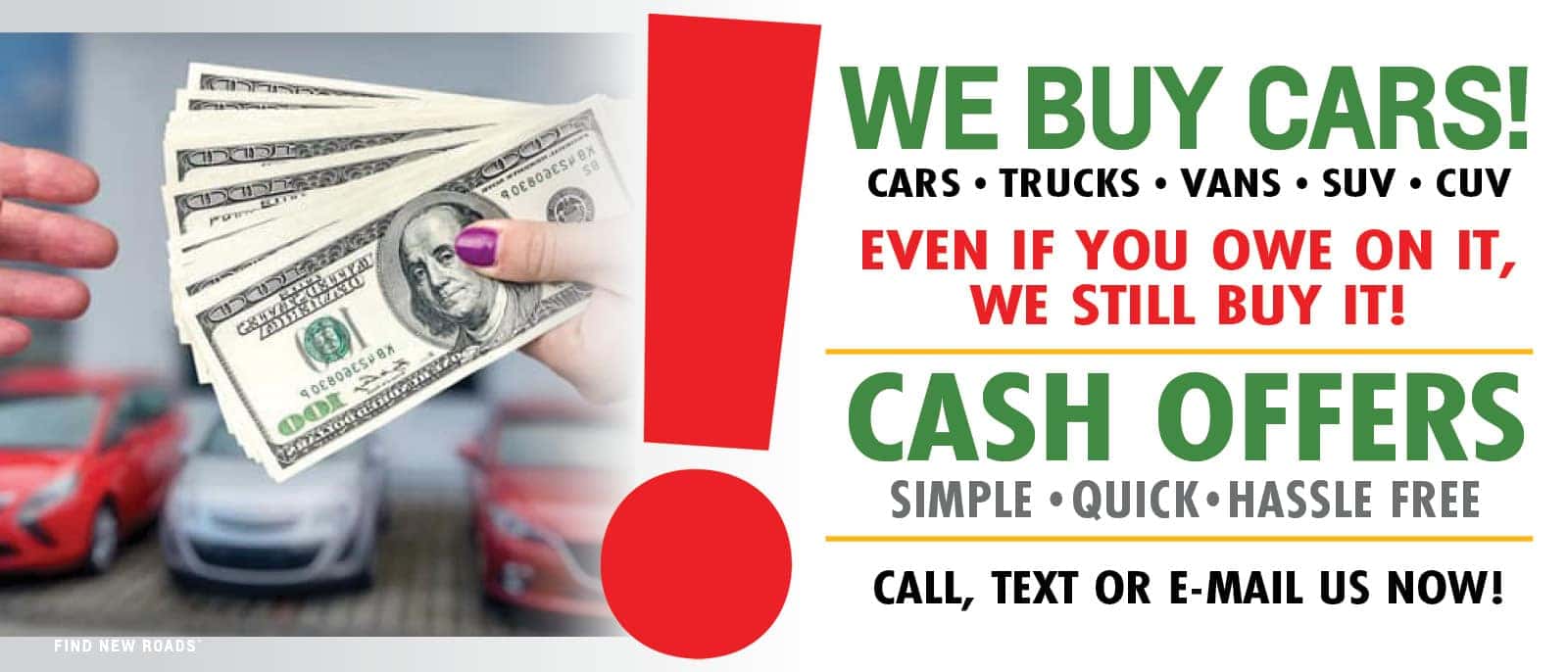 No matter what kind of car you're looking to trade in, bring it into Dyer Chevy Vero Beach to ensure you're getting a good deal. Have you got a seasoned veteran that's tipping the odometer at 200,000 miles? We'll take it! Did you change your mind on a brand new ride that went around the block once? We'll bend over backwards to get it off your hands! Whatever condition your vehicle is in, Dyer Chevy Vero Beach will make selling it an easy, quick, and profitable experience.
Sell Your Car Fast
At Dyer Chevy Vero Beach, we give you top dollar for your used vehicle. Our on-lot professional car buyers have seen it all before. Any kind of car you bring in, they can estimate its value and get cash into your hand quickly. Are you getting rid of an SUV? We'll take it. Selling a sedan? Bring it in. A truck? Good for us! A van? We'd love to check it out! If it has four wheels and an engine, we'd love to get our hands on it.
Sell Your Car Safely
Sure, selling your car independently might make you a couple of extra dollars, but selling a vehicle online is often unsafe and unreliable. Protect yourself and your investment by contacting Dyer Chevy Vero Beach. Our car buyers will get you in and out of our dealership quickly. Florida drivers leave Dyer Chevy every day one unwanted car lighter and with a lot more money in their pockets.
Sell Your Car Advantageously
Want to get the most bang for your used car? Come to us! We look at the book value for cars, and we can give you even more than the number we see. The blue book is just a starting point for us. By searching "How to value my trade today" on the internet, you've found a reliable car dealership in Vero Beach that can give you up to $2,500 OVER the NADA book value for your car! How could you possibly pass that up?
What is NADA? We're glad you asked. NADA is the National Automobile Dealers Association, and they speak for the interests of new vehicle dealers to the public, press, OEMs, and even Congress. They also present consumers with accurate market data to show just how much their trade-in is worth. Their book value for cars is perfectly on par with the industry. So, when you're furiously typing and searching "What is the trade value of my car?" you're likely to find estimates from them!
If you want up to $2,500 over the book value for cars that you have to trade in, we're the place to visit. We want you to get the most out of your trade-in, so we're prepared to offer the most!
How Does It Work?
Step 1: Call Dyer Chevy Vero Beach today. Step 2: Quickly receive a no-commitment estimate for your used car. Step 3: Get cash for your unwanted vehicle. It's that simple! You won't have to worry about any calls from the DMV after you trade in your vehicle at Dyer Chevy Vero Beach, because our experienced staff completes the paperwork correctly the first time around.
Trade in Your Vehicle Today
Bring your vehicle in to Dyer Chevy Vero Beach today, and while you're here, why not check out our selection of new and used vehicles? If you're going to need a new ride, you might as well take advantage of our incredible Chevy specials! Contact Dyer Chevy Vero Beach to sell your old car and schedule a test drive today!