Electric Vehicle Charging Stations Map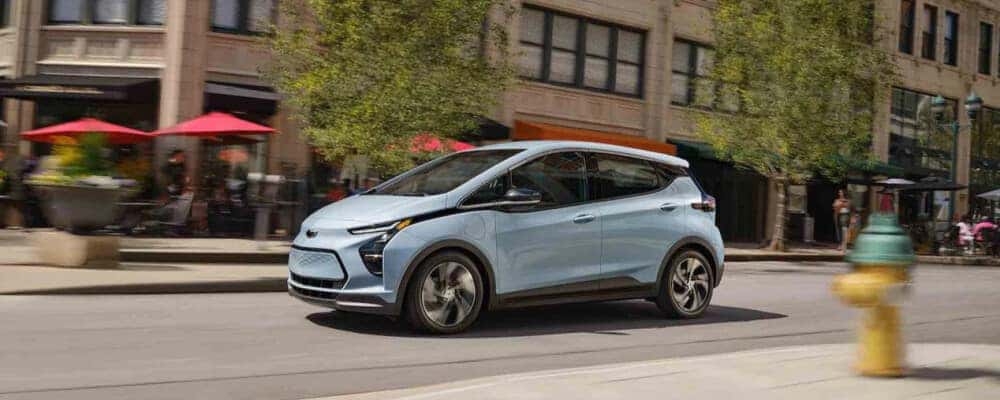 ---
Drivers who have made the transition to owning a fully electric vehicle (EV), or if you're still considering the exciting transition, are wondering about local vehicle charging stations near them. This is both to better plan for their routes, but also see how easy it will be to transition to an electric vehicle. Maps like this come in handy, which is why the team at Dyer Chevrolet put together a guide to help new, current, and prospective EV owners find the nearest charging station. If you have any questions about the car buying process for your new EV, or the tax credits that are available for electric vehicles, then let our finance department answer them for you today.
Finding EV Charging Station Near Winter Beach
It's important that you find the right charging station based on the speed or "charging level" that you need to hook up to. If you need the fastest charging time possible to get back onto the Palm Bay roads or you know you'll be at a specific location for a while, knowing the electric vehicle charging stations map will come in handy. Below is a breakdown of the three charging levels that appear between most charging station manufacturers:
Level 1 Charging Stations: Level one charging is best for drivers interested in 'topping off' the battery reserve, since it's the slowest charging method. This can is also known as a "trickle" charge because it is mostly found in private residences.
Level 2 Charging Stations: Level two charging is an excellent middle ground between the quickest and slowest charging methods. There are public charging stations that are level two chargers, but the majority of the stations around the Melbourne area are level three.
Level 3 Charging Stations: Level three charging stations offer the highest charging efficiency possible. Drivers can check out our electric vehicle charging stations map to locate the quickest charging locations near them!
Paying for EV Charging Stations Near Me
The payment methods for EV charging stations are usually pretty simple for Fort Pierce EV stations. Again, you've got three options here:
Pay as You Go: Pay for the electricity you use as you go.
Monthly Subscription: Pay a monthly rate and charge as often as you desire.
Free: Recharge on a complimentary basis.
Consider how often you need to recharge and how much charge you'll need at one time can influence your driving habits around Sebastian. Use this information to consider other potential users, as you don't want to camp out at a charger without giving other drivers a chance to charge their cars.
EV Charging Stations Around Vero Beach
Curious about where you can go around Vero Beach for EV charging stations to better plan your routes? You can utilize tools such as the Alternative Fuel Database provided by the U.S. Department of Energy, or you quickly look below for details about some charging stations around Vero Beach:
Tesla Supercharger
9050 20th St, Vero Beach, FL 32966
Tesla Destination Charger
3244 Ocean Dr, Vero Beach, FL 32963
ChargerPoint
1075 Old Dixie Hwy, Vero Beach, FL 32960
EVgo
9009 20th St, Vero Beach, FL 32966
Electric Vehicle Charging Station
946 US-1, Vero Beach, FL 32962
Learn More About Electric Vehicle Charging Stations Near You Today!
Now that you know more about electric vehicle charging stations, don't hesitate to contact us if you have any questions. You can also apply for financing online from the comfort of your own home.